Introduction to Master Degree Reiki
The Reiki Master Degree Course takes your Reiki attunements to the final level. However, your Reiki development and growth is a life long journey. If you have been applying 1st and 2nd degree trainings and connecting with your spirit teams daily, you will know by now that Reiki can certainly guide you and grow you in your own unique ways. I congratulate you on your journey so far.
As you make your way through this Master degree training course, you will have videos to watch with various activities to complete as you go along including practicing Master Degree Reiki techniques and attunements. If you wish to teach Reiki and train new practitioners after you have obtained your Master degree, you may. However, you are under no obligation to do so.
Some people will take Masters as a form of completion of training. Some will take Masters to be able to access the 4 new symbols that come with Master Degree level to add even more to their Reiki practice. And some will take Masters to be able to teach Reiki to others and attune them to the all empowering energy that Reiki can provide.
Reiki is supposed to be EASY :) That's how Reiki flow . . . . flows . . . .
With ease.
With that in mind, I have created an easy to understand and follow teacher / trainer course. As my student, you will have free access to this at the end of training. The teacher/trainer course will be useful if you feel that you might need some guidance in starting your own Reiki Degree Workshops in person. This will cover one to one training, group trainings and also weekend retreats for Reiki Degrees.
I have also made a course for those of you that want to simply serve clients by offering Reiki services. You will also have half price access to this at the end. This course will cover optimising appointments, play work resources to guide your client even further for their healing at home, packaging your product, creating packages and commanding and demanding (staying free of dark energies). Keep these in mind if you're after extra help on completion of this Master training.
There are quizzes in this course as well. Simply complete each one as you come to it to test your knowledge.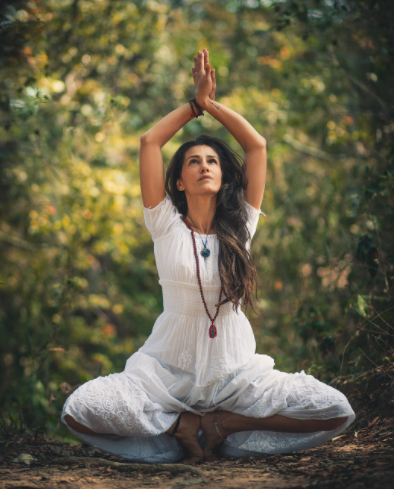 The Reiki Master Degree Course is the final level for Usui Reiki.


During the Master Degree Training you will learn four new symbols including the Master symbol and how to use it.
You will also learn how to attune others to the Reiki Degrees, so that you can teach Reiki and share your experiences as you help others to learn this incredible gift of being a healing channel.
As mentioned, becoming attuned to the Master level, under no way obligates you to teach Reiki. However, the more people that teach Reiki, the more people will benefit from this tool for healing and enlightenment.
Reiki can help to expand our consciousness and heal old thought patterns including mentality of "lack" as we dive ever so calmly and purposefully into a world of abundant positive possibilities.
Once an individual is attuned to the Reiki ray, the individual can never lose it. It can never be lost or given away. Each initiate will be at different stages of spiritual development when they are attuned to Master level and responses may vary greatly; but it should be mentioned that some "up and down" cycles could occur.
This should be mentioned to any person that you attune to Reiki as well, to assist them in healing themselves. You will never be presented with a client that you are not ready to help. Trust the Universe in this.
As you would have come to understand by using 1st and 2nd Degree, energy flows to where it is needed to restore balance, the hand positions are not fixed. Place over chakras and follow your intuition.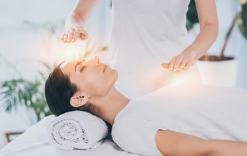 The length of time to hold a hand position is something that is intuitive. Healing, using the palms of the hands is almost instinctual. As you begin, you may experience sensations of heat or tingling as you raise your frequency and channel the Reiki energy. Master level attunement will help you to raise your frequency even higher.
Complete and Continue